Can't decide how to make distant fog fading, so posting shots modified in image editor, criticize them (one is vanilla fog):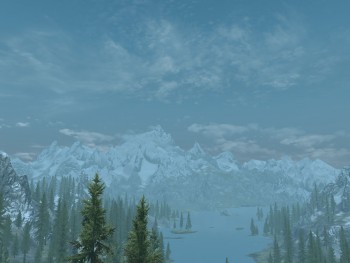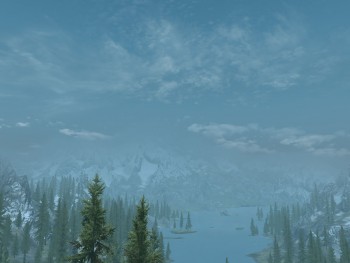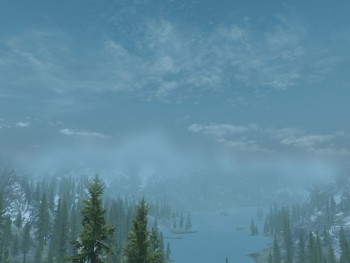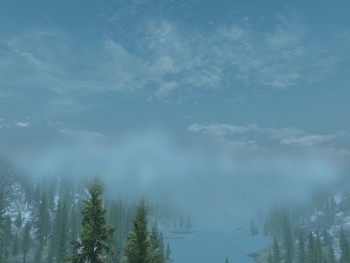 There is no data by height of the fog, so to make correct looking distance fog impossible, guess nobody will do special objects which represent fog height in game world, but if only such data could be available, then several different effects could be done.
Long time ago i tried to blend distant fog as transparency of sky, but result is even worse than artufacts of classic game distance fogging. Tried to make clouds only blended on the rocks depending from fog amount - also bad. Third idea i tried for skyrim is to apply fog to sky based on top-horizon angle and fog density, but the sky get fogged too much in this case, because it's depth is infinite, so all objects looks unfogged on such foggy sky. Another issue with such method is when looking at very high object, it's top is fogged, but sky is not, so original artifact present and new one.
Here is the real samples where common bug of distance fog not exist because of height
_________________
AMD A6-3420M 1.5 GHz, 8 Gb ram, Radeon HD6520G 2 Gb, Win7
I am INFP, not the brutal, godamnit.