Hello everyone,
After several days of research I finally turn to the ENBSeries community.
So I try to install some visual changes to make my game more beautiful. My computer (
i7 3770
,
12 GB RAM
,
GTX 970 4 GB
) was then formatted and installed under
Windows 10 64 bits Pro Creator Update
.
I tried to install enb series, but
the game crash when I try to connect to a server
(this is exactly the same in solo, and I can not even get a blackscreen).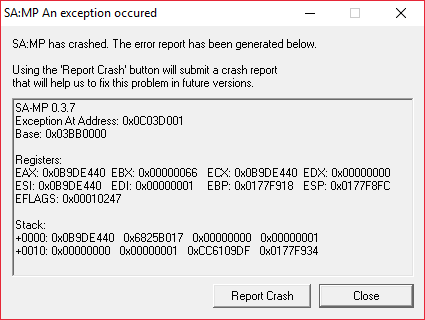 I tried the bash scripts
which circulate on the internet, but without success.
I tried to install DirectX June 2010
but without success. Obviously the file that raises concerns is
d3d9.dll
.
Small precision: at the beginning I had problems to launch GTA SA without any modification, but I was falling all the time on an error telling me that DirectX 9 had to be at least. I solved this by
checking a box in the computer's features (DirectPlay)
.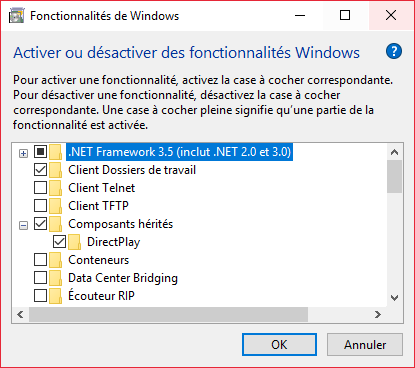 Second clarification: I am in dualscreen.
Here's what my registry keys do for DirectX: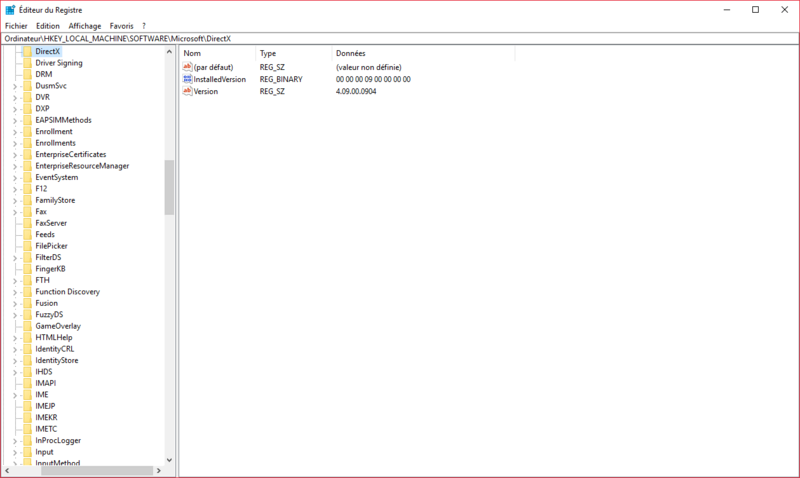 I installed various virtual machines:
In Windows 10 Pro 64-bit Creator Update
, the option of the DirectPlay legacy components is not checked, but the enb worry is always present when checked,
Under Windows 10 Home 64 bits Creator Update
, it's exactly the same,
Even basic by having formatted, then directly installed DirectX 9 and DirectX June 2010 then SA: MP, the worry is still there.
I have also tested a lot of versions enb, and apparently I manage to run all the way up to version 0.158.
The 0.248 and the 0.306
which are the two that interest me the most (MMGE among others, etc)
do not work
.
Thanks a lot if you can help me.