The new specular for terrain textures system doesn't work too well with the old specular for meshes. Seeable with the Rock mesh on the left.
Made it a bit bright to test it.
Another test, wet stuff now looks pretty dope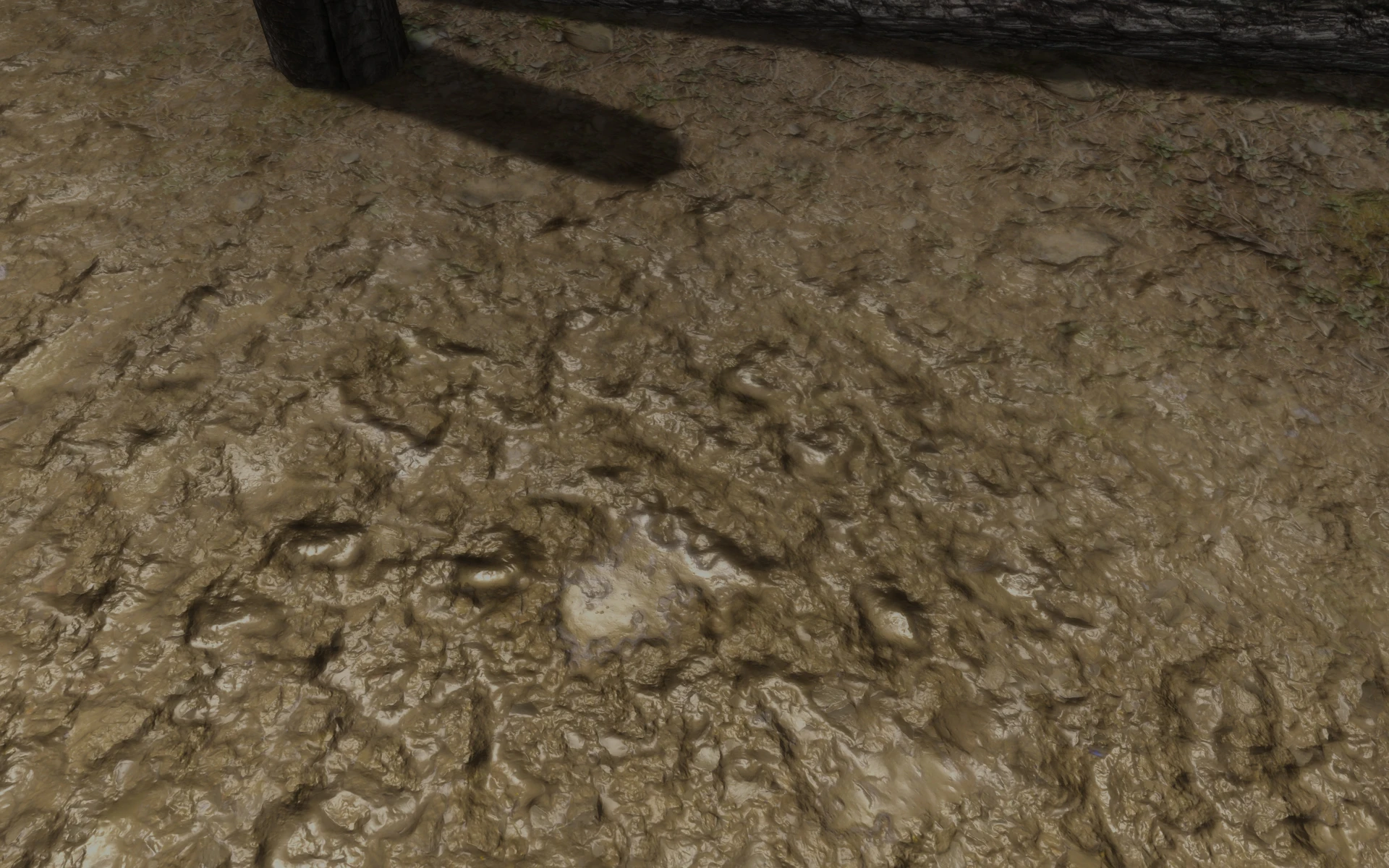 Specular on water drops for plants.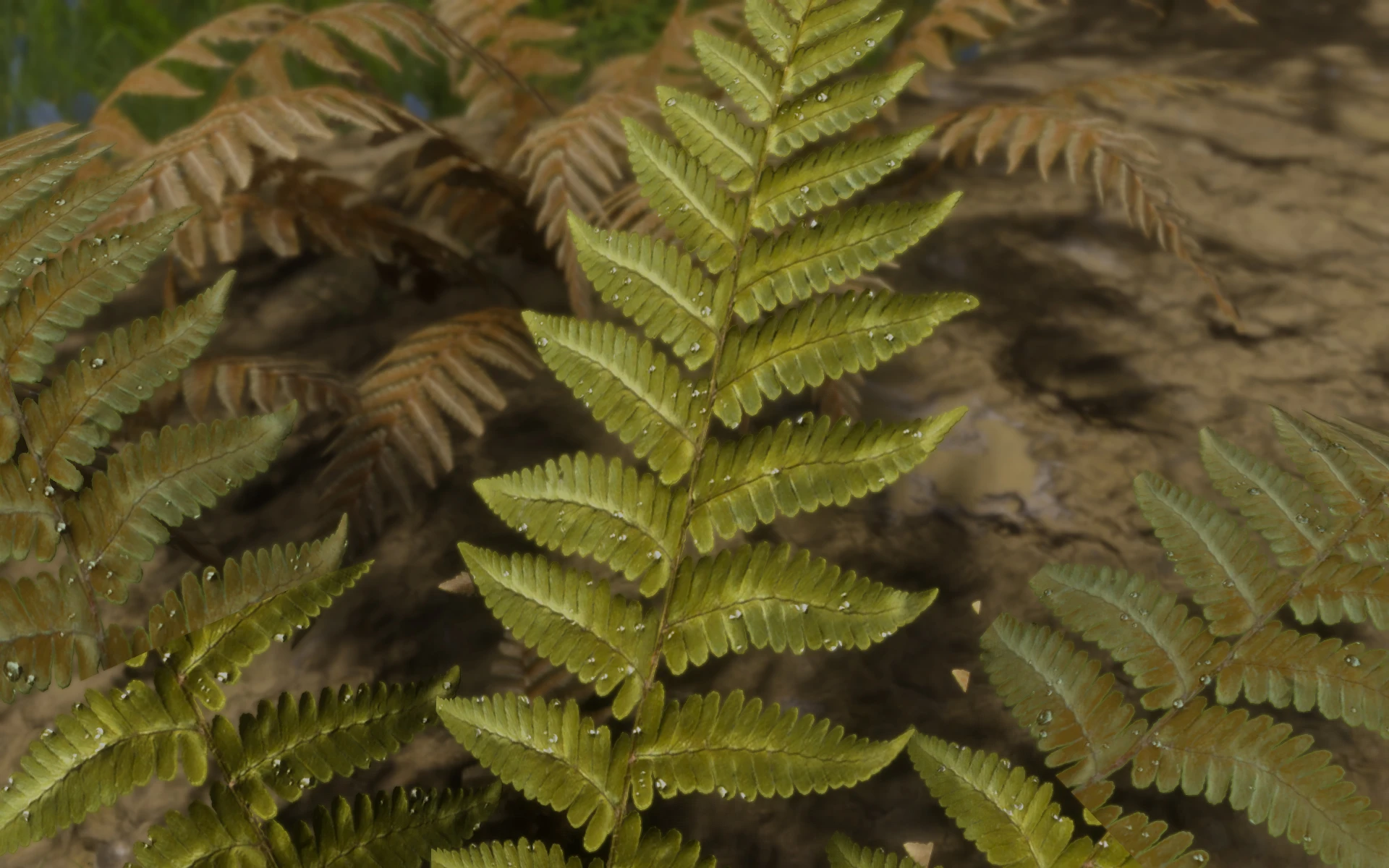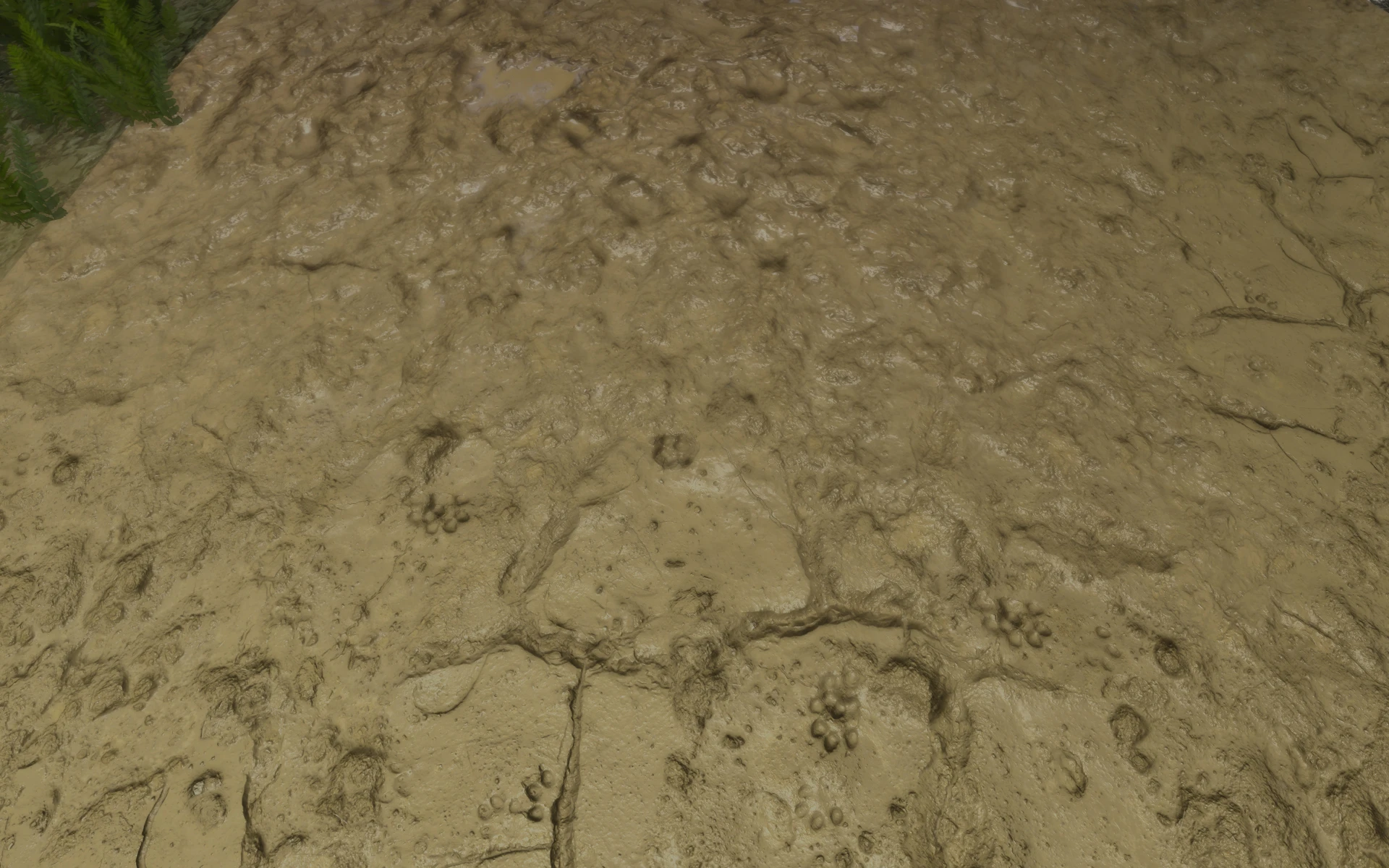 This brings me the question if you could add that specular system to Skyrim Vanilla/Oldrym. The terrain normal maps still have space in their alpha section for a specular map.