Hi everyone! Just updated my texture pack for Fallout 4, for your consideration:
OJO BUENO TEXTURE PACK for FALLOUT 4- VERSION 1.2 - Introducing three new texture variants:
[/center]
Indulge your xenophobic impulses with the 'American' Expresso machine option. This variant actually renames the machine from 'The Sicilian' to 'The American', and features a gaudy stars-and-stripes motif, American eagle mascot, metal pipes, and it only serves one kind of coffee ... AMERICAN!
Click for Enlarged View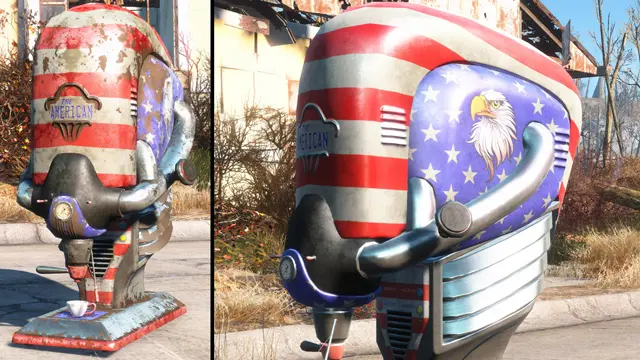 For those of you who are tired of
everything
in the game being '
blue
', here's an alternate texture for the 'Cooler' in a more traditional white-and-red theme, while retaining the orange and yellow accents.
Click for Enlarged View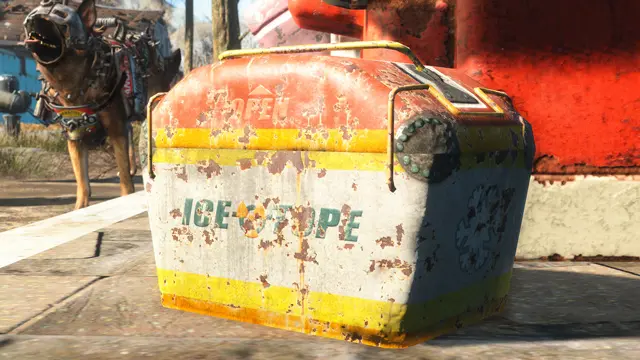 If you're a fan of chocolate milk, or just a bit of varitey, a new 'brown cow' variant of the Milk Vending Machine changes the cow theme from white with dark spots to brown with light spots.
Click for Enlarged View
_________________
Fallout 4 ENB Video Series | Skyrim ENB Video Series | My YouTube Channel
Intel i7-4700HQ @ 2.4GHz | NVidia GTX780M 4GB | 24GB RAM